NEW VIC'S AUTUMN SEASON SEES THE RETURN OF SMASH-HIT PRODUCTION MARVELLOUS AS STAGE IS SET FOR A GREAT ESCAPE
8th June 2022
As the New Vic prepare to open the world premiere production of Tom, Dick and Harry – a new play based on a legendary escape story – the theatre-in-the-round today announces its autumn season, which includes the return of their smash-hit production of Marvellous, alongside one of their best-loved Christmas shows, Alice in Wonderland.
Opening on Friday 10 June, Tom, Dick and Harry sees a legendary escape story get the New Vic treatment as Artistic Director Theresa Heskins (Olivier award-winning The Worst Witch) directs this new play about the daring escape attempt from Stalag Luft III in World War II – a story depicted on screen in The Great Escape starring Steve McQueen. Working with co-producers Kenny Wax Productions who collaborated with the theatre on Around The World In 80 Days, the show will be an energetic adventure filled with dynamic drama, lots of laughter and some breath-taking theatricality.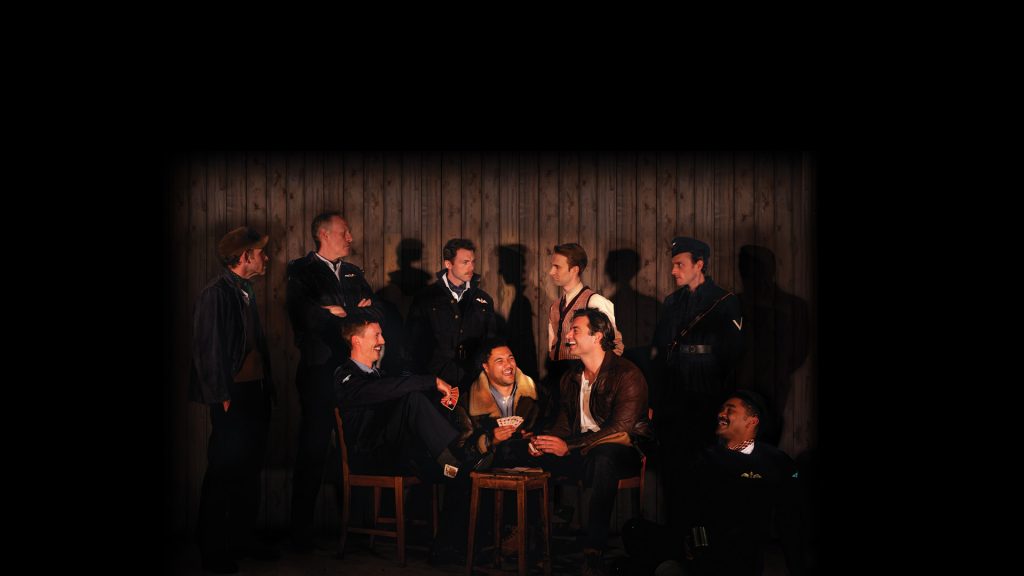 Back by popular demand, Marvellous, the joyful, entertaining, funny play about the life of local hero Neil 'Nello' Baldwin will return to the Basford stage in September. Reuniting the original cast, the show gives audiences another chance to discover this popular and critically acclaimed production from Saturday 17 September to Saturday 8 October, and is sure to bring a smile to everyone's face!
One of the New Vic's best-loved Christmas shows, Alice in Wonderland, returns for the festive season from Friday 18 November to Saturday 28 January. An adventure like no other, Alice In Wonderland will be filled with fun, laughter, live music and lots of magical moments in the New Vic's sensational trademark style. From the same team who brought you the much-loved productions of The Snow Queen, Treasure Island and last year's Beauty and The Beast, this is a story that will give the young – and young at heart – a joyful festive treat.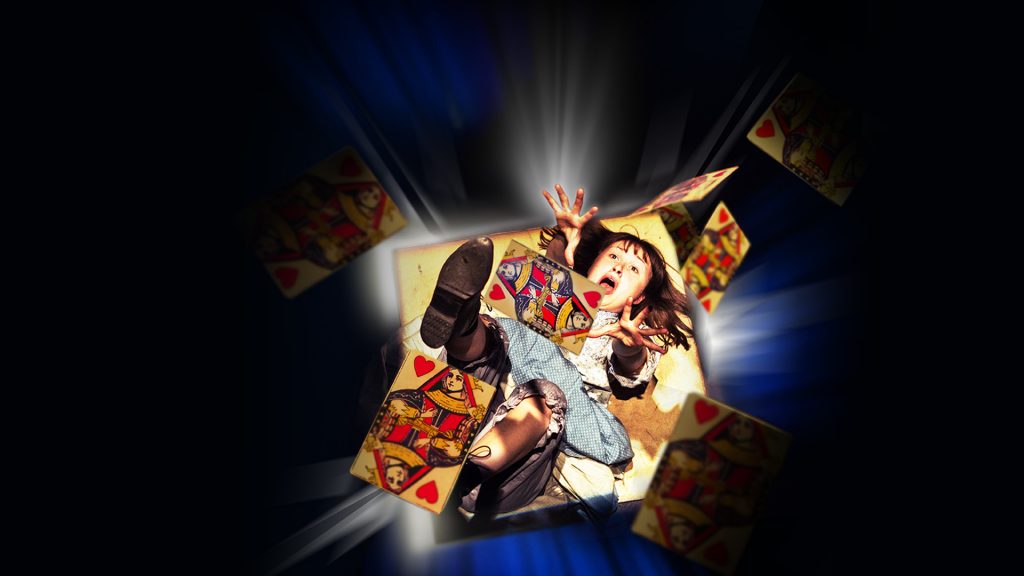 Complementing the Christmas show, the theatre's interactive adventure Tale Trail to Wonderland, from Monday 12 to Saturday 31 December, will take 3-5 year olds and their families right inside the classic tale. A chance to meet characters and immerse themselves in the story, designed to be fully inclusive and accessible, a visit to Tale Trail is a perfect introduction to the magic of live theatre.
Noël Coward's timeless film Brief Encounter will be brought to life on the New Vic stage in a playful co-production from the Stephen Joseph Theatre, Bolton Octagon and Theatre by the Lake Keswick from Wednesday 7 to Saturday 10 October. This adaptation adds joyous musical numbers and physical comedy, while still maintaining the truly classic romance of the original.
Alan Ayckbourn's 87th new play, Family Album, will come to the New Vic from Tuesday 11 to Saturday 22 October, from the Stephen Joseph Theatre, tenderly chronicling the trials, tribulations and temptations of three generations of one family across 70 years in the same home.
Theatre Royal Wakefield and the John Godber Company meanwhile present Shakers, sister play to Bouncers, at the New Vic from Tuesday 25 to Saturday 29 October. This revamped version of the iconic play shines a spotlight on four cocktail waitresses as they juggle home, work, school and everything in between. Funny, physical and fizzing with wit, this is a night out audiences will not want to miss!
Everybody's favourite geezer 'Eric' returns with Eric's Monster Mash from Monday 22 August to Saturday 3 September, before David Graham Productions bring festive fun with Eric's Christmas Turkey from Monday 28 November to Saturday 10 December, both shows a winning combination of sensational live 60s music and jokes aplenty!
Finally, written by Aida Haughton MBE and Susan Moffat (Director of Borderlines) and based on survivor testimonies from the genocide and war crimes that took place in Bosnia and Herzegovina, New Vic Borderlines production My Thousand Year Old Land (A Song for BiH) will be performed on Monday 11 and Tuesday 12 July. This is the story of the search for truth, justice and hope through three generations of women, with traditional folk songs and poetry.

The theatre will also welcome a host of one-night concerts and events for audiences, including visits from comedian Kerry Godliman, Black Umfolosi – performing music and dance inspired by their native southern African roots, and flamenco guitarist Juan Martín.
New Vic Artistic Director Theresa Heskins said: "In my 15 years of making theatre at the New Vic, Marvellous has stood out as one of the most joyful productions I've worked on, so I'm really pleased the show is back by popular demand this autumn to put a spring in everyone's step. It will also be very special revisiting one of my favourite classic tales, Alice in Wonderland, this Christmas, particularly as the theatre celebrates its 60th anniversary of theatre making in-the-round. It'll be a truly magical experience for everyone, young and old, to share."
Tickets for the autumn season go on sale on Wednesday 8 June at 12.00pm, and can be booked by calling the Box Office on 01782 717962 or online at newvictheatre.org.uk.