Daniella Beattie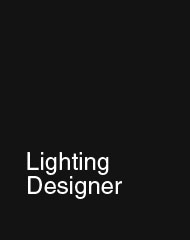 Daniella Beattie
Lighting Designer
As resident Lighting Designer at the New Vic, productions include: Much Ado About Nothing, The Wind in the Willows, Astley's Astounding Adventures, Table, Votes for Women, Treasure Island, The Pitmen Painters, Dial M for Murder, The Snow Queen (winner of UK Theatre Award for Best Show for Children and Young People); Peter Pan in Scarlet (co-production with Oxford Playhouse); The Mountaintop, Diana of Dobson's, Kiss Me Quickstep (co-production with Oldham Coliseum); Tale Trail to Robin Hood & Marian, Robin Hood & Marian, Seeing the Lights, the Hoard Festival, Dracula, Bell, Book and Candle, The Borrowers, Ghosts, Inherit the Wind, The Hundred and One Dalmatians, Gaslight, Stones in His Pockets, Blonde Bombshells (co-production with Oldham Coliseum); Thrill of Love (co-production with St James Theatre); A Fine Bright Day Today and Alfie (co-production with Stephen Joseph Theatre and Oldham Coliseum); The Wicked Lady (Best Lighting Design at the 2009 TMA Awards).
Other theatre credits include: Ramshackle House (Upswing); Girls, Girls, Girls (Potboiler); The Ragged Trousered Philanthropists, We Are the Lions Mr Manager, Dare Devil Rides to Jarama and Rouse, Ye Women! (Townsend Productions); Peter Pan (Halifax Victoria Theatre); Man Up, The Voyages, You Are Here (Restoke); Cyrano (co-production with the New Vic); Romeo and Juliet, The Tempest (Northern Broadsides); Extra Yarn (Filament).
Daniella trained in theatre design and technology at Bretton Hall (University of Leeds).