Elspeth Morrison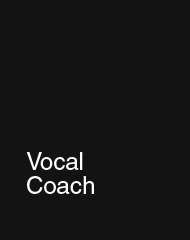 Elspeth Morrison
Vocal Coach
For the New Vic: Table
Theatre includes: Ink (Almeida); Strangers on a Train (ATG Tour); Crazy for You (tour); Sweet Charity (Watermill); Forget Me Not (Bush); Grounded (Park); Contractions (Deafinitely Theatre); Trouble in Mind (Print Room); Up and Under (Fingersmiths); Skellig (Nottingham Playhouse).
Television includes: Horrible Histories; Prime Suspect 1973; Clique; Coronation Street; Eric, Ernie and Me.
Radio includes: A Streetcar Named Desire; X Files: Cold Cases; Gudrun's Saga; Black-Eyed Girls.
Film includes: The Mad Axeman; Watcher in the Woods, The Professor and the Madman, Picnic at Hanging Rock, The More you Ignore Me.
Video games include: Need for Speed
Elspeth regularly makes expert contributions about accents on programmes such as Melvyn Bragg's Matter of the North (BBC) where she recorded a series of short Northern accent lessons, An Immigrant's Guide to Britain (Channel 4) and The Royals (Netflix).