Howard Chadwick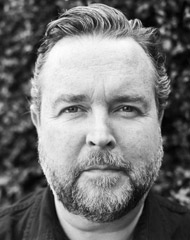 Howard Chadwick
Harry
For the New Vic: Inherit The Wind, I Don't Want To Set The World On Fire.
At the New Vic: She Stoops To Conquer, The Grand Gesture, A Government Inspector, Hard Times (Northern Broadsides).
Theatre credits include: By Jeeves (Old Laundry Theatre); Macbeth, Othello (Stafford Castle); The Lion, The Witch & The Wardrobe (Sherman Theatre); Brassed Off (Derby Theatre); Digging In (Clay Body); Much Ado About Nothing, Richard III, All's Well That Ends Well, Macbeth, Measure For Measure, Richard II  (Lancaster Castle); Beauty And The Beast, Dick Whittington, Snow White, The Sleeping Beauty, Jack And The Beanstalk, Babes In The Wood (Harrogate Theatre); Broken Time (Three Stones Media); Twelfth Night (Cotton Grass Theatre); Hansel and Gretel, Knife Edge (Hard Graft Theatre); The Maid Of Buttermere (Theatre By The Lake); Brassed Off, Aladdin, Perfect Pitch and Can't Pay? Won't Pay! (Oldham Coliseum); The Adventures Of Tom Sawyer (Lancaster Dukes); A Midsummer Nights Dream, The Way Of The World, Richard II (Royal Exchange); Shamer (Rocket Theatre); The Adventures Of Robin Hood, Beauty And The Beast (Worcester Swan).
Television and Film credits include: The Witcher (Netflix); Emmerdale, Coronation Street (ITV); 24:Seven, Doctors (BBC); Peterloo (Thin Man Films).
Radio credits include: Closely Observed Trains, Buffalo Bill And Little Matty Dyer, The Good Soldier Svejk, Excluded (BBC Radio Drama).