Jonathan Girling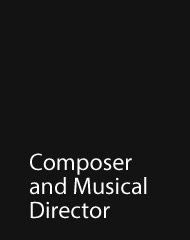 Jonathan Girling
Composer and Musical Director
For the New Vic: Playhouse Creatures
Theatre credits include: Winter's Tale (National Theatre 2018 & 2019); Macbeth (National Theatre); The Jew of Malta, Anya, The American Pilot and White Out (all Royal Shakespeare Company); Sleuth (NP & West Yorkshire Playhouse); The Kite Runner (NP & Liverpool Playhouse) in 2013 with subsequent UK tours in 2014, 2017-18 & two West End runs in 2016 & 2017, Charlie Peace and Families of Lockerbie (Nottingham Playhouse); Margaret Catchpole (Eastern Angles); Three Wheels (Birmingham REP/ACE); Flight of Hope
(People Show); Dreaming (BSA); Nine Lives (Leeds Studio).
Jonathan won the Artists' International Development Award (British Council & Arts Council England (ACE), producing Living Lakes in Chicago, Ann Arbor and New York in the U.S. with two leading lights of American dance.
Classical commissions include: Gogmagog (English National Opera) Lights Out (New York Arts); Grimm Tales (City of Birmingham Symphony Orchestra, BBC Radio 3); Flight to the Ford (CBSO); It's not a game (Evelyn Glennie); The Long Lost Son (Evelyn Glennie & Armonico Consort); Black Heart, A Little Madness (BBC Singers); O Rex Gentium (Ex Cathedra); winning national awards with The Ice Palace Violin Concerto.
His music is broadcast and played worldwide through Audio Network.
Jonathan won a Royal Television Society Award with Losing It (Channel 4).
He holds both a Doctorate in Musical Composition and a First Class Honours in Music (BA).
Website: jonathangirling.co.uk
twitter: @jongirling