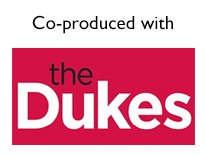 By Willy Russell
Directed by Sarah Punshon
Hairdresser Rita has a thirst for knowledge her husband can't understand. Eager to escape the trivial conversations at work, she enrols on an Open University course.
And that's when she meets Frank.
Frustrated poet, tutor and borderline alcoholic Frank has never met anyone like brash Liverpudlian Rita. Taking her under his wing, he attempts to guide her on a journey of self-discovery and learning. Driven to succeed, witty Rita challenges the stereotypes of the class and education system, confounding everyone's expectations – including her own.
This classic comedy is funny, feisty and ultimately moving. What does it take to change your life – and what might be the cost?
Educating Today's Ritas – Tue 1 May 6.30pm
Join us for a pre-show panel discussion to explore education in today's society.
Is it ever too late to access further education? Is there still a class divide?
What are the barriers to people following their ambitions?
Chaired by New Vic Associate Director Zoë Waterman, the discussion will include Nic Gratton, Lead for Cultural and Connected Community Engagement at Staffordshire University, David Amigoni, Pro Vice-Chancellor of Keele University and Professor David Vincent, eminent social historian and former Pro Vice-Chancellor of the Open University.
Tickets: FREE but booking required. Speak to our Box Office Team on 01782 717962