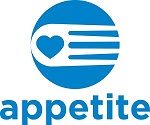 Appetite presents Lookout by Andy Field and Beckie Darlington
Created with local primary school children, Lookout is a one-to-one encounter between one adult audience member and one child performer. Two people of very different ages, meeting to have a conversation. They stand together somewhere high up, looking out at the streets and buildings of the city below, and begin to talk about its future. They see before them the world as it is now and as it might be many years from now.
First created in Glasgow in 2015, versions of Lookout have since been presented in towns and cities across the world, from Manchester to Shanghai and Cairo to Llandudno. In 2017 the project was awarded the Spirit of the Fringe award at the Auckland Fringe Festival in New Zealand.
Now at this moment of uncertainty and upheaval, Lookout is returning to the UK for the first time in over four years for a series of new performances created with children whose lives have all been affected by the pandemic in very different ways. This is a chance for those children to look toward the future, to give shape to their hopes and fears, to dream both of spectacular sci-fi utopias and all the smaller more everyday changes they think might make their home town a better place to live.
Lookout is a small encounter full of big ideas. An attempt to consider some difficult questions in a simple way. Half an hour out of your day that might change the way you look at your city forever.
Tickets £5.00 (concessions £4.00)
Venue:
David Weatherall Building, Keele University, Keele, ST5 5BG
Parking will be available right outside and it is free to park on campus on Saturdays and Sundays.
For further information about the show please visit Appetite's website here
'Lookout is a warning and a challenge: a little thing that leaves big questions behind; an intimate encounter that manages to take in the entire city. It gives you a glimpse of a possible, even a probable, future – one that may or may not include you – and charges you to do something about it. Not for your sake, or for mine, but for the future itself.'
Matt Trueman, WhatsOnStage
Children under the age of 16 do not require their own ticket and can accompany an adult who has purchased a ticket. Children aged 16 and above would need to purchase a ticket as a concession.
Please call our Box Office Team on 01782 717962 to book.
For those who need a carer/supporter to enable them to attend the performance, there will be no need to purchase an additional ticket for that carer/supporter to attend. Please inform Box Office at the point of booking to make them aware.