A New Vic Education production
Tale Trail is a magical, 45-minute, interactive performance devised especially for 3-5 year olds and their grown-ups. Designed by the same team creating this year's main-house Christmas show, The Snow Queen, it's a perfect introduction to the magical world of theatre and books for our youngest audience members.
Every Christmas, we invite children, grown-ups, and never-growing-ups to step into an exciting make-believe world. It's a special, immersive theatre experience where storytelling actors lead you through the world of a classic children's story, exploring themes and ideas along the way. We've been to Narnia and Wonderland; to Neverland and Sherwood Forest. This Christmas, come and join us in the wintry world of The Snow Queen.
Tale Trail is about discovering the magical world of words. It's about giving children and their grown-ups a chance to explore stories together, helping to inspire a love of books from a young age.
"The experience is truly magical" 
Brian Anderson, Headteacher, Springhead Primary
Please call Box Office on 01782 717962 to book
Performances for nurseries, pre-schools and schools available 12-20 December.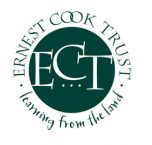 Saturday 10 December–Saturday 31 December 2016
Latest News