New Vic presents
By Arrangement with Edward Snape for Fiery Angel Limited John Buchan and Alfred Hitchcock's THE 39 STEPS Adapted by Patrick Barlow from an original concept by Simon Corble and Nobby Dimon
Directed by Theresa Heskins
Following on from our hugely successful productions of Around The World In 80 Days and Astley's Astounding Adventures, thrilling spy drama The 39 Steps gets the New Vic treatment!
Richard Hannay, upstanding gent and all-round good guy, finds himself in a bit of a pickle when he wakes up to find a mysterious woman in his apartment. Dead. Now on the run, pursued by all manner of suspicious characters, can Hannay evade capture and clear his name of murder before it's too late? Will he fall in love along the way? And what exactly are The 39 Steps?
A thrilling, inventive, fast-paced caper, four actors will play over 120 characters in this side-splitting comedy based on John Buchan's famous  spy novel.
Starring New Vic favourites: Rebecca Brewer (Playhouse Creatures), Gareth Cassidy (Treasure Island), Michael Hugo (Around The World In 80 Days) and Isaac Stanmore (Peter Pan In Scarlet).
Friday 8 March–Saturday 30 March 2019
Trailer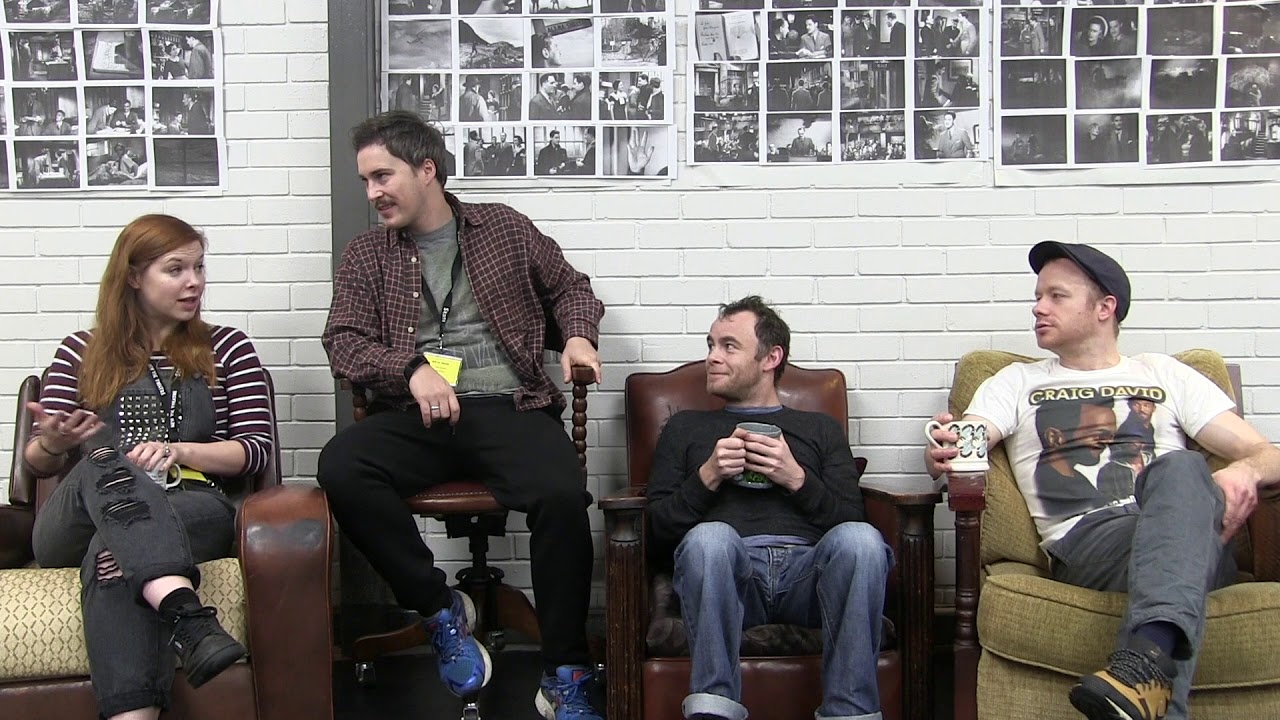 "Utterly hilarious…"

— Chris Eldon Lee, Staffordshire What's On Magazine
Latest News