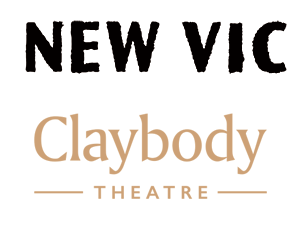 By Arnold Bennett
A new adaptation by Deborah McAndrew
Directed by Conrad Nelson
"What a card! He's a rare 'un, make no mistake"
From a young age, loveable rogue Denry Machin has his eyes set on great things and when life gives him an opportunity, he takes it.
A washerwoman's son, his humble beginnings won't hold him back from achieving a life he loves to live. Helped along by a little bit of luck, a lot of initiative and just a touch of chutzpah, he's soon enjoying fame and fortune, becoming the most celebrated 'card' in The Five Towns!
A revival of Claybody Theatre's original production seen at Fenton Town Hall in 2022, this joyous stage adaptation of Arnold Bennett's classic comic novel is set in a fictionalised Stoke-on-Trent known as The Five Towns. Bennett felt that, from a literary point of view, Five Towns sounded better than six. 'Stokies' will tell you otherwise!
Directed by Conrad Nelson (Anna of the Five Towns, Brassed Off) The Card is filled with music, mayhem and lots of laughter for a production that's identified with "the great cause of cheering us all up!"
Feature photo from original production photo by Andrew Billington