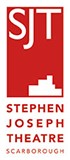 Summer 2020. Stuck at home with only his sensible older sister for company, veteran actor Rob Hathaway has little to do but relive his glory days when, as the star of the nation's favourite TV period drama National Fire Service, he ruled the roost as George 'Tiger' Jennings: wartime hero, and living legend among firefighters.
Then one day Rob spots a stranger hanging out the washing in the adjoining garden. But the neighbours haven't been around for months. So who is the mysterious girl next door? And why is she wearing 1940s clothing?
A touching, tender and, of course, funny reflection on the ability of love to rise above adversity and reach across the years, The Girl Next Door is the 85th full-length play from Alan Ayckbourn.
Socially-distanced performances available on the following dates:
Mon 13 Sep 7.30pm
Thu 16 Sep 2.15pm
Tuesday 7 September–Saturday 18 September 2021
"an uncanny story that smartly contrasts national crises past and present…"

— The Guardian
"Inventive, empathetic, timely and fun…"

— The Times
"a brilliantly constructed play…"

— The Daily Mail
Latest News