Revealing our new look auditorium!
26th October 2020
It's a wonderful feeling to be sharing the news that our auditorium refurbishment is now complete and the New Vic has reopened for performances!
The refurbishment of our auditorium took place during the summer, from mid-June to the beginning of October, and was the biggest refurbishment project the theatre has undertaken since our building opened in 1986. Novus Solutions helped us to carry out the project safely, with all Coronavirus safety measures in place, and across the four-month period we replaced all of our 597 seats, improved our balcony area, improved access for theatregoers through new aisle lighting and handholds, and installed a new stage that will offer greater flexibility for our productions.
After the initial fundraising target was reached, we were also able to do some work upgrading our toilet facilities, replacing the washroom cubicles and sanitaryware, and installing new tiles to give them a fresh new look, with all materials sourced locally from the Staffordshire area. As part of these works, we've also installed an All-Gender toilet on the ground floor too.
We're now reopen for performances, with many audience members having already visited us to see our evocative sound and light installation Ghostlight, which showcases the new-look auditorium.
But for those of you who haven't had the chance yet to pop in yet, here are some pictures of our new look…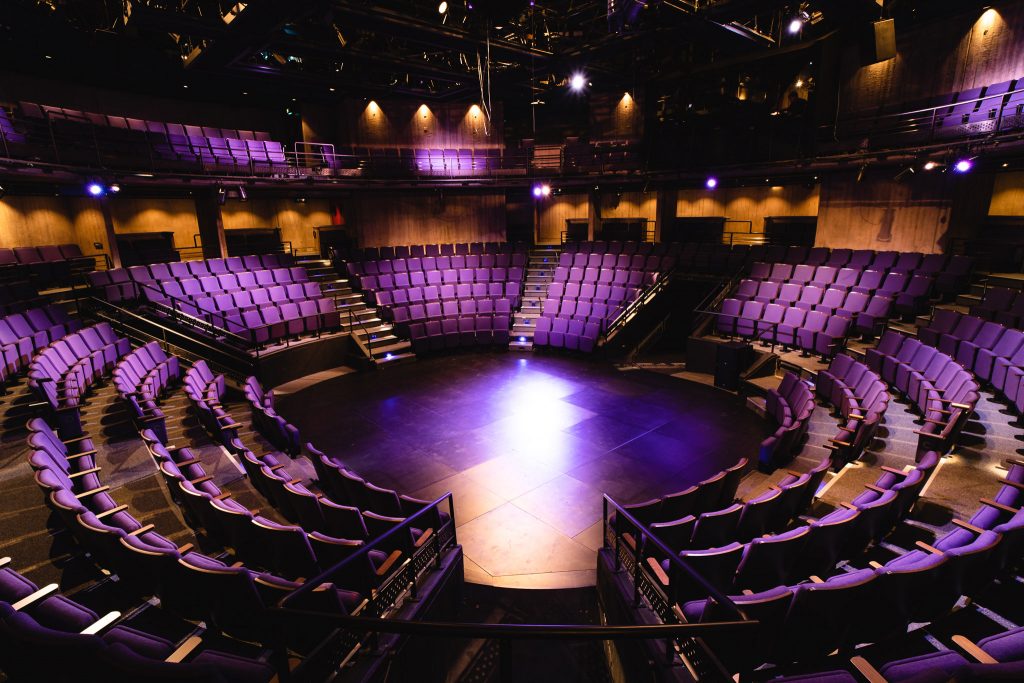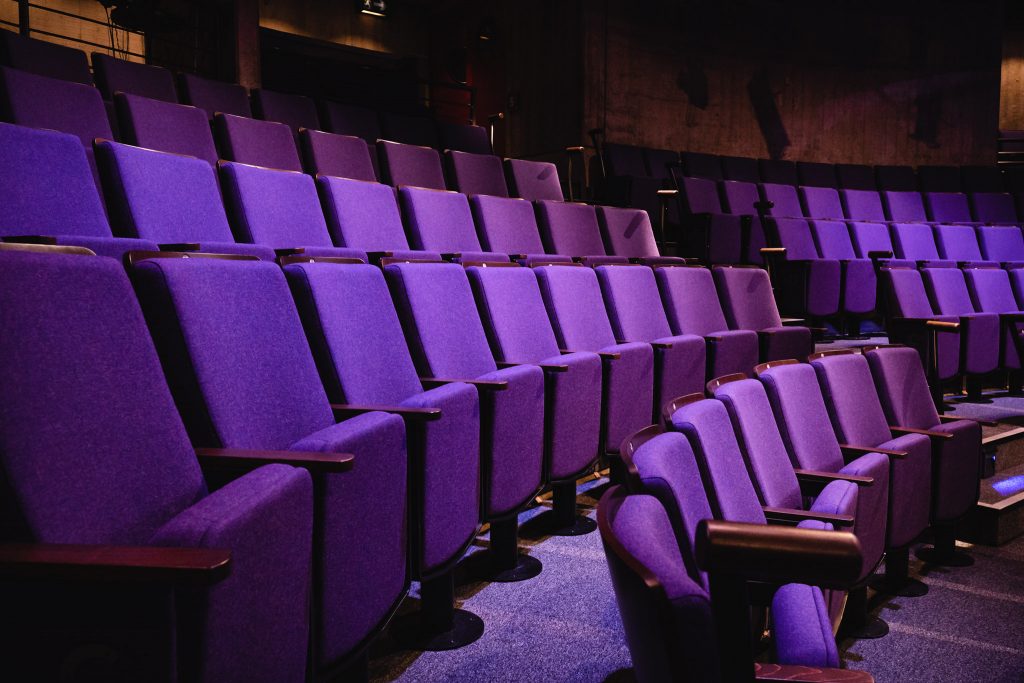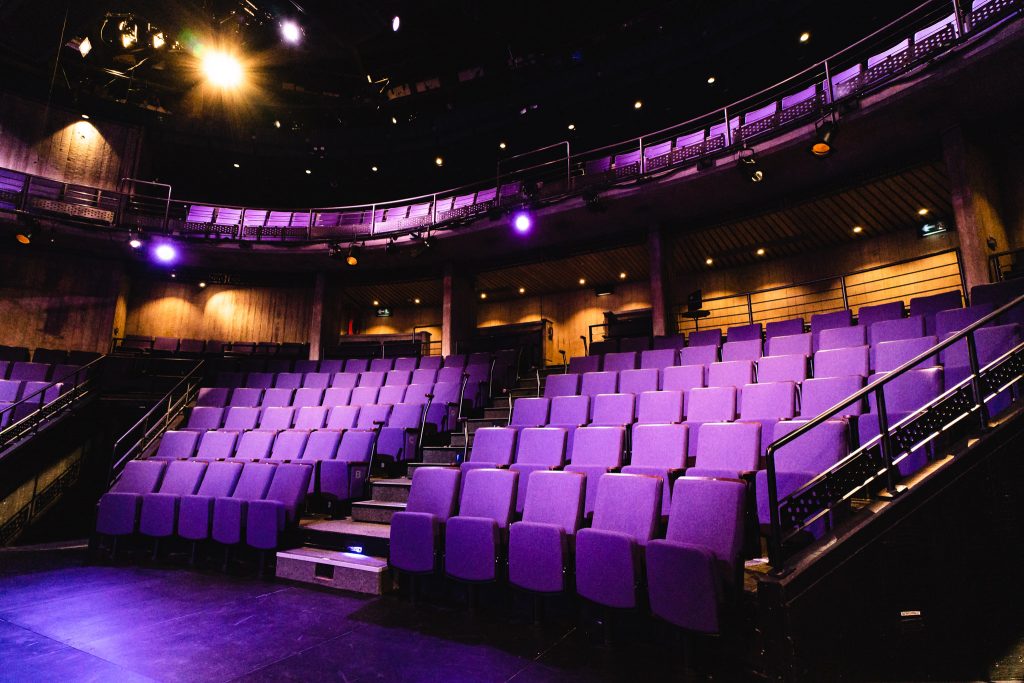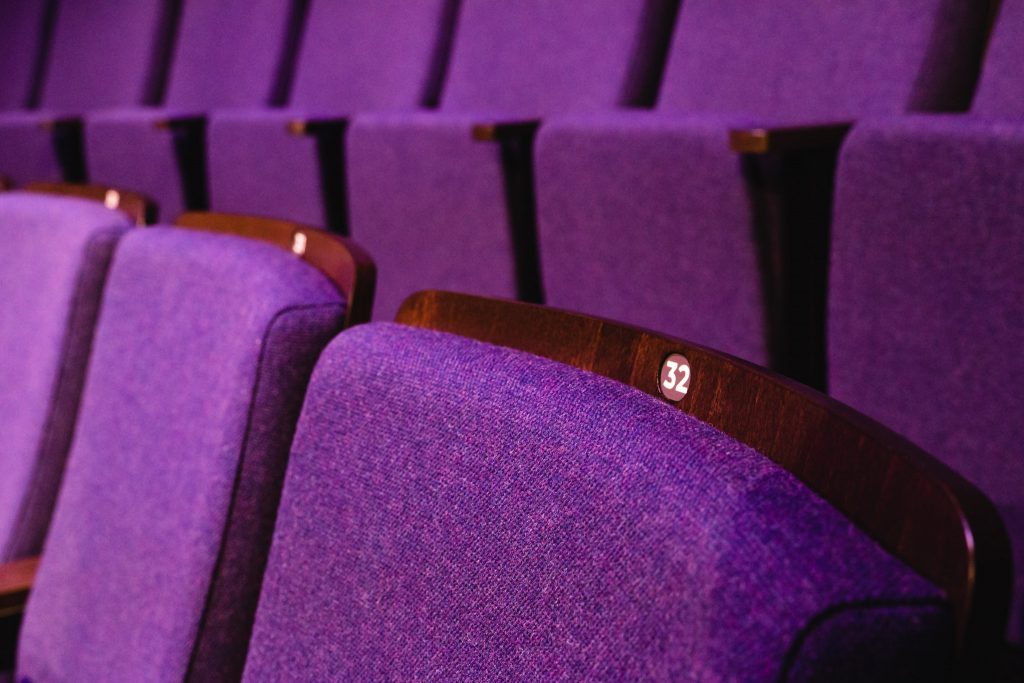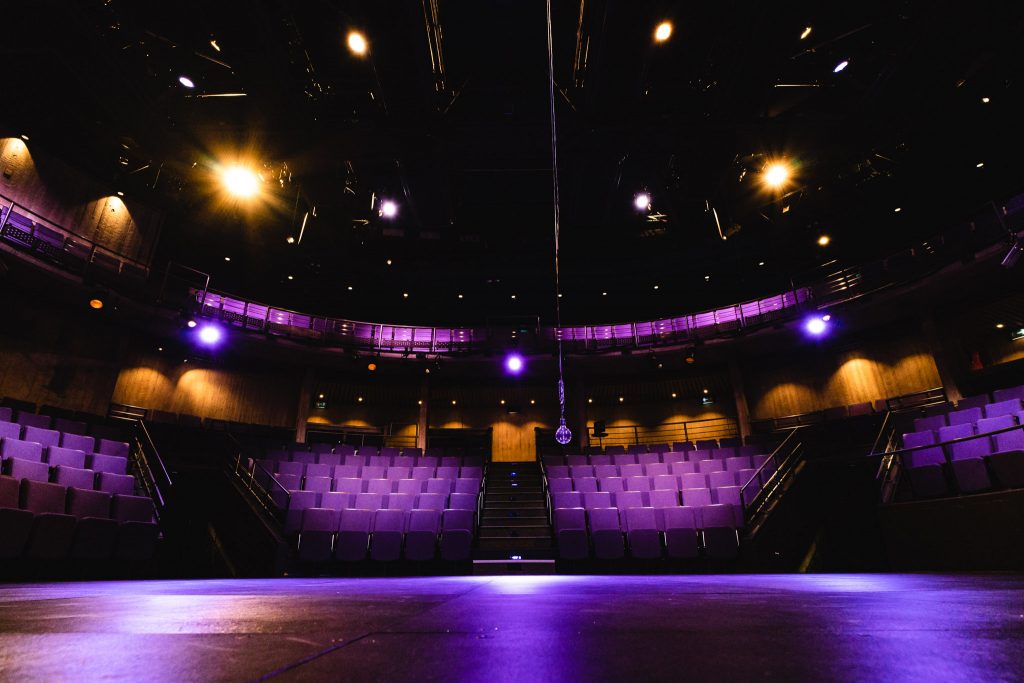 The project was made possible through major support from Arts Council England, a significant donation from the Denise Coates Foundation, and the generosity of audience members who contributed to our Full Circle fundraising appeal.
The original architect of the New Vic, John Sambrook, emerged from retirement to support the project. After designing Europe's first purpose-built theatre in the round in 1986 – which opened thanks to £1 million of funding raised by local people – and returning to design our 'Workspace' building in 2009, he's continued to be part of the New Vic story.
New Vic managing director Fiona Wallace said: "In these difficult times the theatre is taking a really positive step forward as we are able to reveal our new look auditorium. We never imagined completing our refurbishment project during a crisis such as the one we are all going through at the moment but this investment in the New Vic's future feels more important than ever. Our thanks to everyone who has donated towards the refurbishment and the New Vic's future. I'm really looking forward to welcoming people back into this very special building to see what we've done."
Ghostlight runs until Saturday 31 October 2020 (excluding Sundays and Mondays) from 10.30am to 3.00pm and is free to attend. Customers can sign up for a performance slot when they visit the café (no advance booking required).
Tickets for the rest of the New Vic's autumn Housewarming Season are on sale now. To book, visit newvictheatre.org.uk or call the Box Office on 01782 717962.