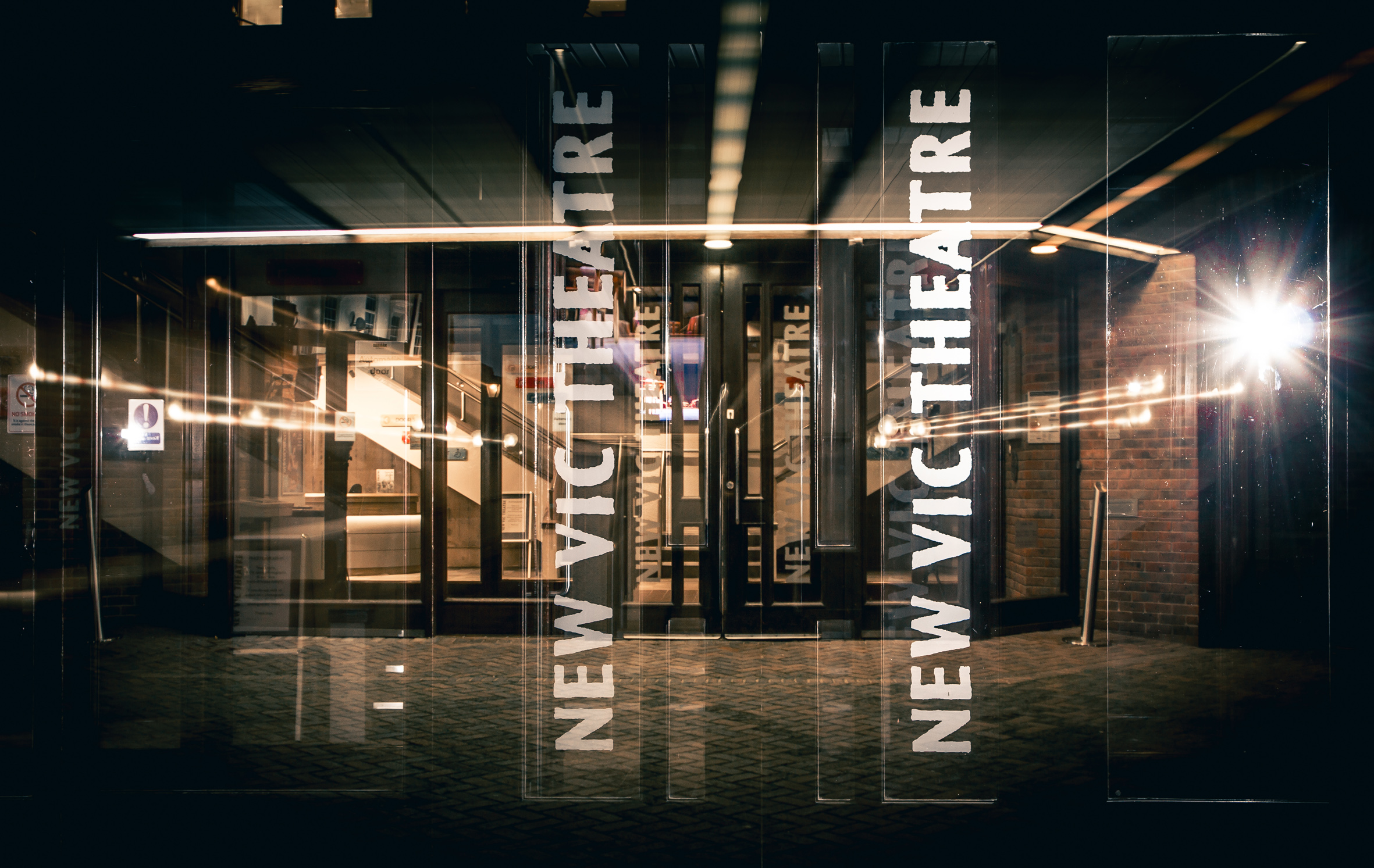 Sponsorship
New Vic sponsors associate their name with one of the region's outstanding success stories, attracting regional and national publicity for our award-winning work. We attract around 150,000 visitors every year, work with more than 10,000 individuals, with hundreds of schools, and with colleges and universities around the country and internationally.
The opportunities are many and various: you could support a New Vic production, sponsor an educational or community project, take the naming rights to parts of the New Vic's iconic building.
Sponsorship packages are tailored to meet your budgets and specific objectives.
Benefits can include:
Branding
Your logo could appear on the hundreds of thousands of pieces of print we produce each year, including:
full colour season brochure (x3 print runs of 10,000 distributed throughout Staffordshire, Cheshire, North Shropshire and East Derbyshire);
on season handbills (x4 print runs, totaling 60,000, distribution as above);
on A5 flyers used to publicise the production (5000, distribution as above);
on billboards on sites around North Staffordshire;
on the front cover of production programmes (2,000 print run);
on posters used to publicise the production (x50 A3 distributed to education and community venues);
on billboards outside the theatre.
Your logo used digitally, including:
within the New Vic website (130,000+ unique hits per year);
on front-of-house screens;
in the credits of video 'trailers' played front of house and posted on the website and on You Tube;
as a 'footer' on all company emails.
Your logo used on press advertising.
Press work
press release will be issued announcing the sponsorship;
photo-calls will be arranged here at the theatre or at your company premises.
Tickets
 complimentary tickets for customers and staff
Hospitality
Invitations to first night receptions and other events;
free use of reception rooms;
catering at preferential rates.
Advertising in production programmes
Your company can receive a full-page in production programmes produced for New Vic productions.
Front-of-house displays
We can provide display space in front-of-house areas.
To find out more about sponsorship opportunities with the New Vic, contact our Head of Marketing and Communications, Emily Clarke:
tel: 01782 381353
email: eclarke@newvictheatre.org.uk.