New Vic recommends: self-isolation entertainment (for when you can't visit the theatre)
3rd April 2020
First, a confession. The original idea for this blog was to share what would be happening at the New Vic over April, as is our monthly tradition.
Little did we know that we would be facing an unprecedented worldwide crisis and be forced to close the theatre for the time being. So, while sadly there is nothing physically on at the New Vic this month, we thought we would try and cheer up our lovely audiences by sharing some recommendations of ways to keep entertained while isolating at home. We miss you loads and can't wait to have you back through our doors! In the meantime though…
Let the theatre come to you!
The New Vic Youth Theatre's production of the National Theatre Connections play The Changing Room is still available to watch on our Facebook page. If you've not yet watched this, grab a cuppa and settle in to watch our fantastic Youth Theatre perform – who knows, you could be witnessing the stars of tomorrow!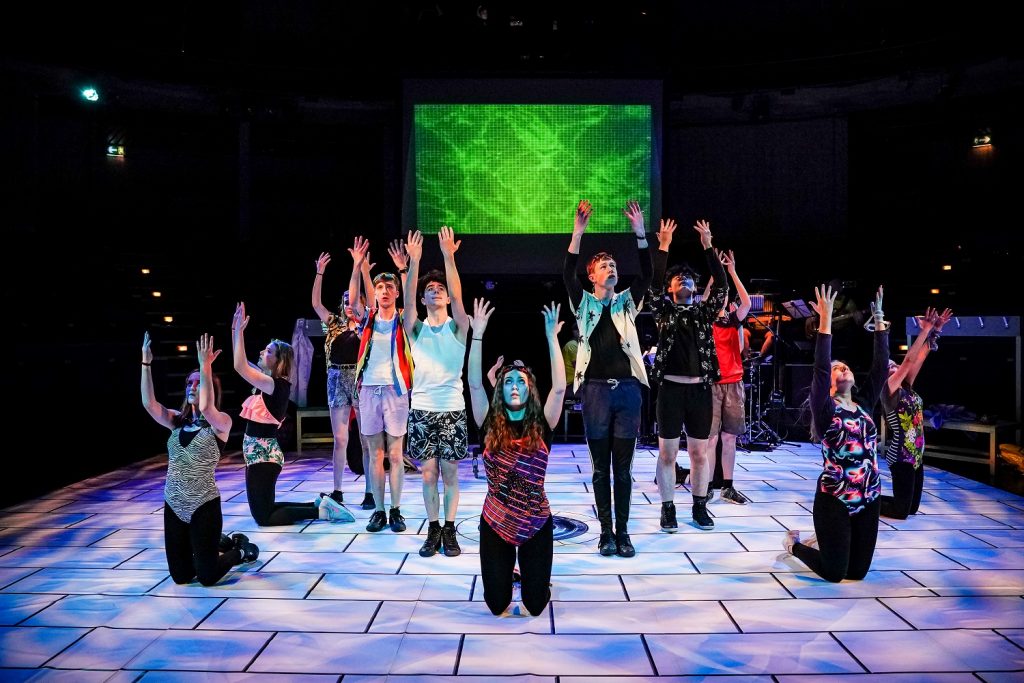 The National Theatre and the Royal Shakespeare Company will be screening some of their archive productions online and West End productions like The Wind in the Willows musical at the London Palladium are available to watch too, as well as lesser-known gems including Edinburgh Fringe favourites like Timpson: The Musical (a bonkers take on the origins of the shoe repair and key cutting shop). All of the above are being made available for free at the current time. Coming up, Shakespeare's Globe is also set to release 40 productions on its Globe Player service for free, on a rolling cycle from 6 April, too. Even Lord Andrew Lloyd Webber has got in on the action, confirming that live streams of some of his best-loved musicals like Joseph and the Amazing Technicolour Dreamcoat and Jesus Christ Superstar will be available for 48 hours from their release on YouTube channel 'The Shows Must Go On'. You can find loads more online besides these as well. WhatsOnStage, The Stage and The Guardian have great articles on this so you can find your next unexpected gem.
Meanwhile, if you're wanting to cut down on your screen time (with all this theatre available at the click of a button its easy to spend way too much time in front of your TV or laptop!), audiobook service Audible has a range of plays you can listen to (and a free 30 day trial available) including the Royal Court's production of Girls and Boys, and Marianne Elliott's revival of Angels in America.
Cook up a culinary masterpiece
Jamie Oliver has been inspiring us to create simple but creative dishes with things we already have in the kitchen cupboard, like pasta made from just flour and water, in his show Keep Cooking and Carry On (if you haven't seen it, you can catch up via All4). Meanwhile Florence Pugh, actress of Fighting with my Family and Little Women fame, has also taken to Instagram to share her own rustic recipes which have a lovely authentic charm.
But we love this idea from WhatsOnStage: recipes inspired by some of their favourite shows including 'Gruel Glorious Gruel' (Oliver!), 'The Fish with the Cheese' (Come From Away) and 'Lulu's Strawberry Dream Pie' (Waitress). It's got us thinking about recipes we could make inspired by our favourite New Vic shows… how about some classic kippers from The 39 Steps, accompanied with a home-baked French baguette from Around the World in 80 Days? A Victoria Sponge like the one in Handbagged? A simple cheese sandwich, as served in Two? A Prince and the Pauper-style Tudor feast – which wouldn't be complete without some Turkish Delight from The Lion, The Witch, and The Wardrobe for afters! Maybe even a custard pie, to celebrate our upcoming adaptation of Marvellous? Or skip the cooking altogether and tuck into that tub of Quality Street ahead of the rescheduled Northern Broadsides tour next year (dates to be confirmed!)…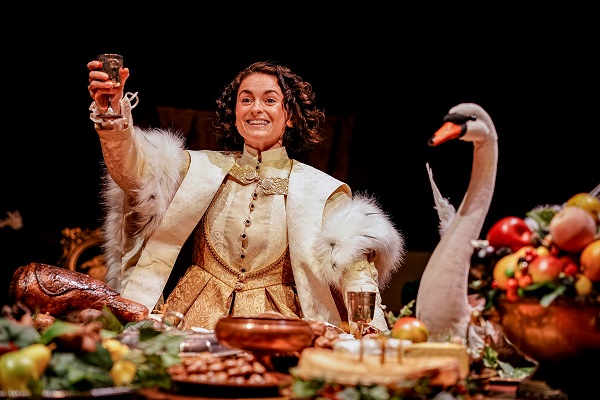 Get crafty with the kids
Little Angel Theatre have made some wonderful videos on family crafts which would be just perfect to keep the children entertained – you might fancy staging an at-home performance with origami-inspired pig puppets, or keep things a bit simpler with a paper basket weaving lesson.
After all those crafty activities, the little ones may well be exhausted. Before they go to bed, treat them to a story courtesy of David Walliams's free 'World's Worst Children' audiobooks. They are currently being posted on his website every day at 11am.
Keep fit (from the front room)
Joe Wicks is doing live P.E. lessons at 9am on weekdays on his YouTube channel The Body Coach TV for children (and grown-ups) of all ages. If you're a member of a gym, you may well find they are offering free online classes too to replace your usual Boxercise or Yoga.
Socialise (from the sofa)
Here at the New Vic we've been using video conferencing software like Zoom for staff meetings and virtual tea and cake breaks! And the Senior Youth Theatre have been running virtual sessions to keep their creative juices flowing. Just seeing the faces of colleagues and friends really cheers us up. You could create your own virtual pub-style quizzes with friends to play remotely – although if you're a musicals fan, the hard work is done for you with the All That Scratch Musical Theatre Pub Quiz. You can pre-register here.
Here's another nice thought… why not join a virtual choir? The Sofa Singers is a free weekly online event which brings together hundreds of people from around the world to sing together for 45 minutes via Zoom.
Enjoy a (kind of) private gig
For fans of our classical concerts presented by the likes of Music in the Round, you'll love the London Symphony Orchestra's concerts presented on their YouTube channel every Thursday and Sunday.
If show tunes are more your thing, the Leave a Light On streamed concerts are available to watch for the small cost of £7.50 each. They feature up to three West End stars at day, performing spine-tingling show tunes from their homes.
Pledge support for us, and your favourite venues – for when they re-open
While you might not be able to visit us in person, you can continue to show your love for the New Vic by giving a donation and buying a ticket for an upcoming production later in the year, such as Marvellous or Beauty and the Beast, ahead of our re-opening. You might also choose to become a New Vic Patron – find out more here.
We have been left humbled and delighted by our audiences' generosity so far. We cannot thank you enough.
Meanwhile, a Note from our Artistic Director Theresa Heskins
We're continuing to plan our future productions. We cast Marvellous just before lockdown, and were thrilled that Neil Baldwin's own choice of actor for the role of Real Neil, Michael Hugo, has agreed to take on the task. In doing so, Michael joins a very select group of people who have played Neil on stage and screen – the others being Toby Jones, and Neil himself. But for those of you who think there can never be enough Nellos, you'll be relieved to know that there will be no less than six Nellos on stage in our production of Marvellous!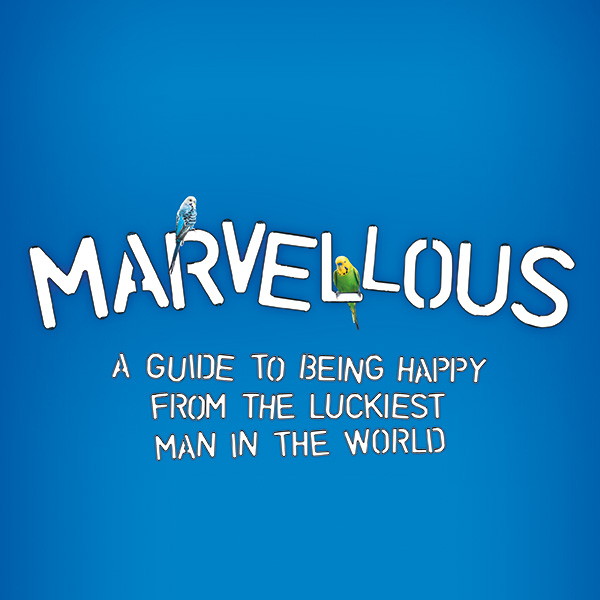 Before the theatre was closed, our resident creative, craft and production departments were working on the design for the show. Did you know that this process starts with creating a miniature model of the auditorium and the set? Even at a scale of 1/20, and even in these difficult times, Lis Evans' model design for Marvellous brought us joy, so we can't wait to share it.
The next task is for me, as adapter/director to sit down with the script which is currently titled 'Marvellous draft two in progress' and progress it to 'Marvellous draft two complete'.