Spotlight On: Pete Leverett – Marketing, Box Office and IT Manager
21st May 2020
We've put the 'Spotlight On' Pete Leverett for our latest staff Q&A. Pete has a triple-whammy of a role as Marketing, Box Office and IT Manager! We chat to him about how he juggles his responsibilities across all these departments…
What does your job at the New Vic involve?
I have three roles, so my days are definitely always different!
As Box Office Manager, my main responsibilities include managing the team of six, setting up shows to sell on our ticketing system, running data for our marketing communications such as emails and brochures, and producing sales reports.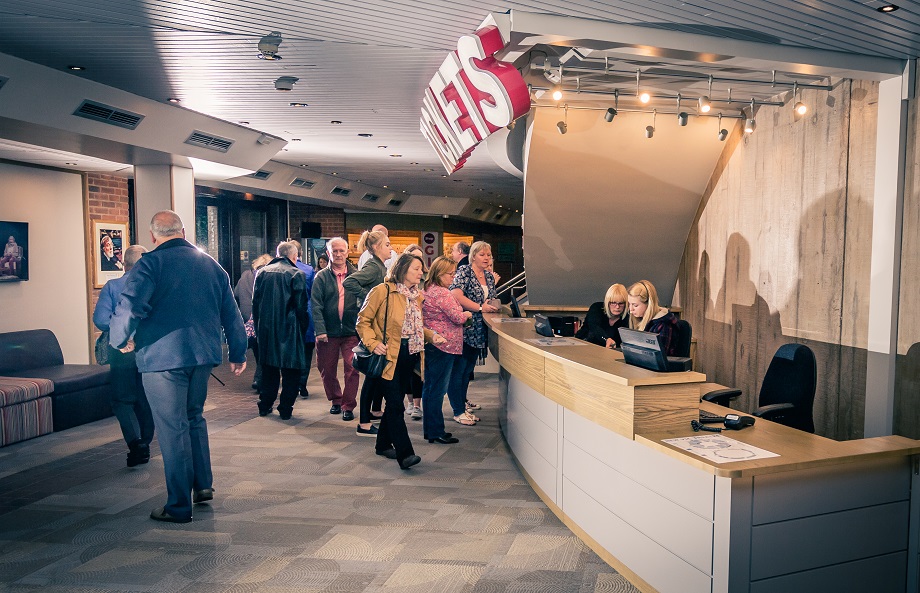 As Marketing Manager, I spend a lot of time thinking about audiences. I am involved in all of our marketing campaigns from planning to delivery, and at every stage of our activity, I have the audience in my mind. What things are useful for audiences to know about the shows we are producing; how do they want to hear that information from us; what aspects of knowledge do we have about the show we're creating that would motivate an audience to book. I spend a lot of time segmenting our database so we can send our customers information that we feel is relevant to them. I also spend a lot of time ensuring data protection policies adhere to the GDPR regulations!
Finally, as IT Manager I am responsible for all the New Vic staff's IT requirements, be that purchasing new equipment, project managing any sort of set ups and troubleshooting any problems that arise across the building.
In addition to this, I'm one of the two in-house captioners at the New Vic, so I caption about four shows per year to make them accessible for audiences who are deaf or hard-of-hearing.
What would a typical day be like for you?
It really depends; I know other people have said this but honestly, no two days are the same! As 'normal' as it gets would be: running analytical data to help answer a question from our Senior Management Team, extracting customer data from our CRM (Customer Relationship Management) System for communications to our audiences and writing letters and emails to inform our audiences about future shows.
How did you get into this role?
I actually came to work at the New Vic by chance. In October 1998, I came to see a friend who worked on the theatre bar. I had recently come back from teaching English overseas, was looking for a job and the theatre needed new bar staff. After some time there, I worked my way onto the Box Office as a Sales Officer, then Box Office Manager, then the IT role was added, and most recently I moved up to Marketing Manager too, about four years ago. Before I became a teacher, my background was in hospitality, which obviously helps working in the theatre environment. But most of my training has been 'on the job' learning from the seriously clever colleagues I have worked with over the years!
What's been your proudest moment at the New Vic so far?
The current situation has underlined just how lucky we are to work for such a wonderful organisation. I'm proud of all of the shows I've been a part of putting onstage over the last 20 years, have made so many friends, and even met my wife here! Personally, I'm proud to have worked my way up through various roles over the years, gaining more responsibility and being a part of a really great team.
One particular moment that stands out was sneaking into the auditorium to watch the last 10 minutes of Astley's Astounding Adventures with some colleagues in 2018 – it was a full house, and all of the audience were on their feet clapping even though the show hadn't finished yet!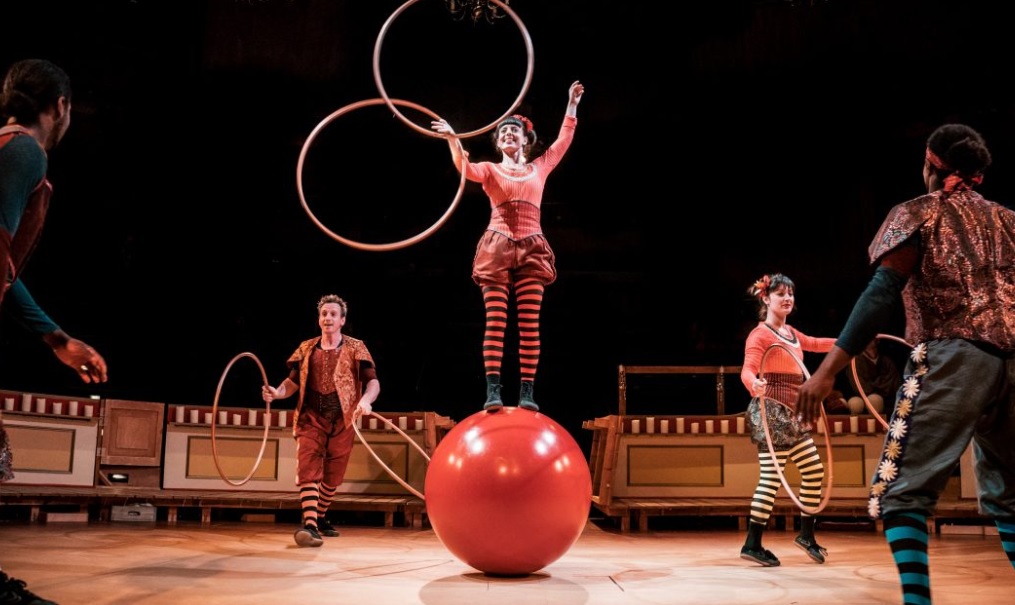 Tell us something that people wouldn't expect about your job role…
Crickey. I think people who haven't known me for very long are genuinely surprised by just how wide-ranging my role is; it's quite unusual for a job to encompass marketing, box office and IT in this way, all in one role.
How has your job changed in lockdown?
Whilst we have no shows on at the moment, it is still vital that we keep in touch with our audiences – be it to let them know about our future plans for shows that didn't happen because of the current restrictions, organising donations and credit vouchers, or keeping them generally informed. We've been so moved by all the people who have wanted to donate their ticket money to the theatre. There has been an outpouring of genuine affection for the New Vic and the work we do. Speaking to hundreds of these audience members over the last two months has been incredibly heart-warming.
How are you keeping yourself happy outside of work?
I've been doing more cooking! I have mastered the art (I hope) of perfect crackling. I love Thai food so I have been watching a lot of cooking tutorials on YouTube as well. I do like my sport too and whilst there are no live events, I have been watching some great archive footage and documentaries. Another thing is that I've been for more walks – we are lucky to have quite a lot of green space near to where we live, so that has been a nice daily treat. The odd glass of wine has also helped!