2022
My Thousand Year Old Land (A Song for BiH)
Written by Bosnian war survivor Aida Haughton MBE and New Vic Borderlines Director Sue Moffat, the play, performed on Monday 11 and Tuesday 12 July at the New Vic, was based on survivor testimonies from the genocide and war crimes that took place in Bosnia and Herzegovina.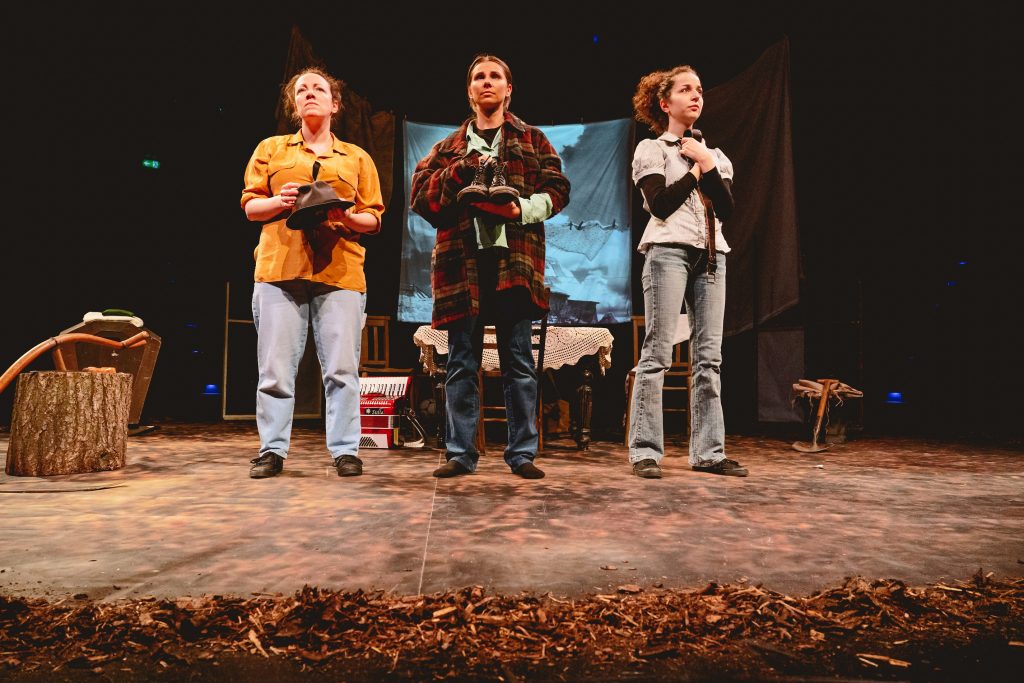 My Thousand Year Old Land (A Song for BiH) brought the beauty, music and culture of Bosnia and Herzegovina to audiences, telling a story of the search for truth, justice and hope through three generations of women. The testimonies were complemented by traditional folk songs and poetry which examined what it means to have roots, and to feel the connections between land and people.
To complement the production, Borderlines hosted a 'Seeds of Peace' Conference on Tuesday 12 July at the theatre exploring concepts of peace, how to create it, and the role that hope plays in building peaceful futures.