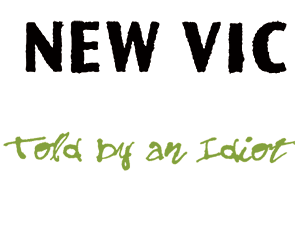 By Frank Marcus
Directed by Paul Hunter
A much-loved character on Applehurst, the BBC soap opera, Sister George is a cheerful nurse who cycles around the countryside singing hymns and doing good. In reality June Buckeridge, the actress who plays her, is a loose cannon who has very little in common with her radio persona.
Due to low ratings, cut backs and June's own bad behaviour, the BBC decides "Sister George" has to go…
for good!
The Killing of Sister George is an iconic black comedy shot through with surprising moments of tenderness. Famously adapted into a film in 1968 with Beryl Reid in the title role, the New Vic and Told by an Idiot will bring to life this bittersweet play with a unique visual flair and an audacious blend of raucous humour and compelling drama.
Join us as we premiere this '60s cult classic on our extraordinary stage!
Approx. running time: 2 hours and 30 minutes including a 20 minute interval.
'Their work is never less than sublime'
The Independent on Told by an Idiot
Image courtesy of Media Drum World
JUST ANNOUNCED:
Join the company of The Killing of Sister George for an informal Q & A hosted by Jill Rezzano, our Head of Education.
Find out more about the play, acting and performing, with an opportunity to ask questions.
It's starts shortly after the performance on Tuesday 2 May in the restaurant…
and it's FREE
Season ticket package
See The Killing of Sister George AND The Card for just £50.00